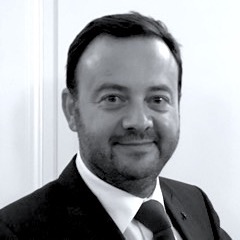 Yves specialises in commercial, business and corporate matters (retail, logistic, commercial and international development, real estate).
He gained practical and international experience as lawyer at the Brussels Bar, joined in 1992, and as in-house counsel and Head of Legal for several international companies in France and Spain.
As an experienced manager and legal counsel, he develops a real business approach. He has an accurate managerial and business sense to analyse his client's needs and give them the best suitable solutions.
He studied national and international law at the Universities of Brussels (FUSL), Louvain (UCL) and Madrid (Complutense).
Languages : French, Dutch, English and Spanish
+32 2 274 02 70

+32 2 502 80 25

yves.devroye@legisquadra.com